One awesome store, 14 delicious chicken flavors. That's the Wingstop promise and ever since its
opening in the Philippines last year
, it continuously serve the best chicken experience to Filipino diners.
Wingstop is ready to invade your senses and entice your taste buds as it lets flavor enthusiasts experience all 14 of their flavors through the Wingstop Flavor Invasion.
Choose from your favorite – classic spice of Hot Buffalo, the smooth taste of the Hickory Smoked Barbeque, the sweet heat of the Mango Habanero, or the Oriental taste of our Asian Flavors, the Wingstop Flavor Invasion will get everyone to come back week after week just to satisfy their every craving.
The better deal, Wingstop is giving you more in Wingstop Flavor Invasion through the Flavor Pass.
Available from May 23 to August 31, 2016, the Flavor Pass is redeemable with any single receipt purchase at any Wingstop store.
Collect stamps for every flavor that you try and earn yourself P1,000 gift certificates for every Flavor Pass that you complete.
Customers get extra wings with every purchase of the Classic or Batter-Fried Wings.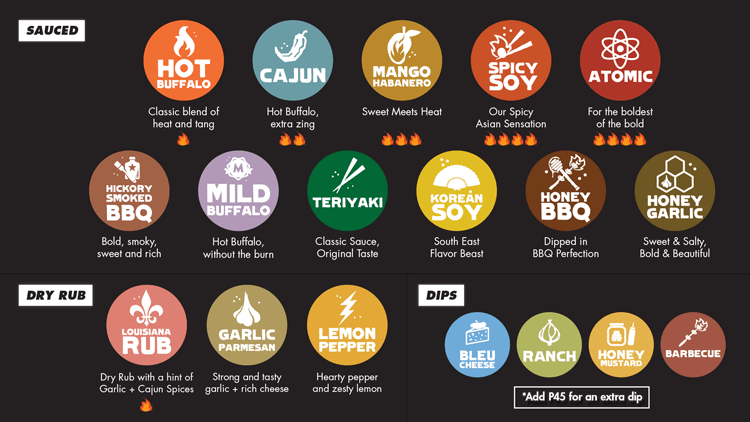 So if your appetite requires a 5-piece, you get 1 piece free. If you're craving for a 7-piece, you get 2 wings for free and if you order an 11-piece, you get 3 free wings with your purchase!
Exciting times! Don't forget to order Atomic and Garlic Parmesan! They are everyone's favorite!
Enter your email address:
If you are reading this post somewhere, it is originally written by Ruth and published in www.ruthdelacruz.com.