We traveled for 2 hours from Bulalacao, Oriental Mindoro to San Jose in Occidental Mindoro. From our van, we could already see the locals dancing on top of one of the hills. It was a beautiful day, and the golden sunset highlighted the breathtaking background of rolling hills. This is the Bato-Ili Mangyan Community.
When we arrived, we were welcomed by Ms. Ann Roxanne J. De Vera – Senior Tourism Operations Officer, together with Hon. Von Joseph Ortellano of Barangay Monteclaro, Ms. Angelita Altayo of the National Commission for Indigenous People (NCIP), and staff from the Mayor's Office, Municipal Tourism and Community Development Office (MTCDO), and Municipal Information Office (MIO).
The Bato-ili Mangyan Community has such a big stage to perform their traditional dance "tayuk" to the beat of the traditional instrument.
They were wearing woven skirts that they proudly made and wore. Ms Rosita A. Montajes, head of Samahan ng Nagkakaisang Kababaihang Buhid para sa Gawang Kamay, jokingly said that they intentionally made the skirt fit because they are slimmer (sexier).
The last time we visited an indigenous tribe community, I cried. It was in Iloilo.
I felt the same feeling during our visit to Bato Ili. I am proud of the community that has preserved its culture and values.
We then headed to the Bato-Ili Elementary School where we watched the performances prepared by the students. They also introduced one of the elders in the Bato Ili community whom they still consult about traditions and practices. They call him "gurangon" which means elder. I appreciate his presence to welcome us into their cultural village.
I also want to honor and respect the volunteer teacher, and the rest of the faculty members of the Bato Ili Elementary School. For those who wish to send donation to help in renovating the classroom, you may contact Sir Marvy at 09454405628.
They also prepared local merienda for us – kakanin and coffee. I really enjoyed the kutchinta and kalamay.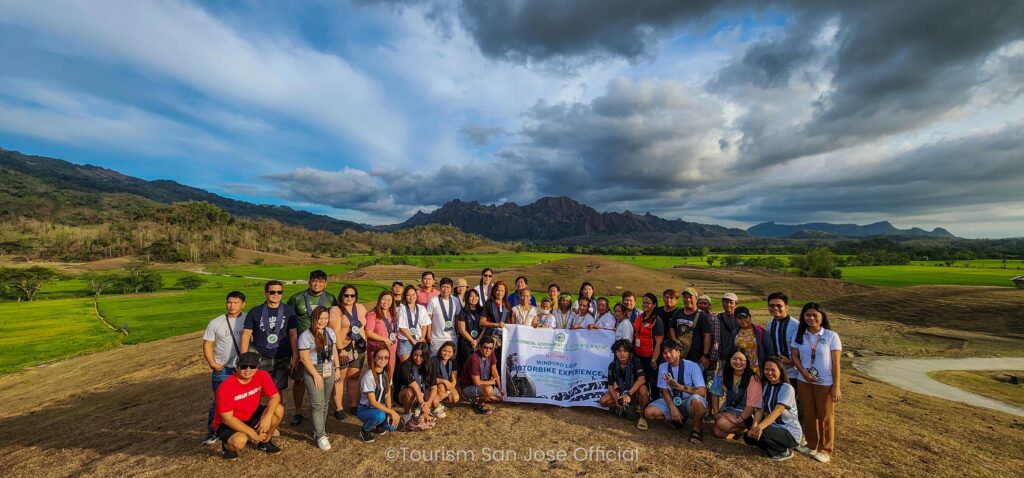 It was a short, yet meaningful visit to the Bato – Ili Cultural Village.
This is one of the highlights of my trip to Mindoro, and I highly recommend that you include this destination when you are planning to visit Occidental Mindoro. I will update this blog with more information on tour packages. Visitors can rent a van which can go to Bato-Ili and other places in Mindoro Occidental.
Thank you to the Department of Tourism (DOT) – MIMAROPA for having me, and to the Bato-Ili Community for the warm welcome.
Keep following @ruthilicious for more stories.