After our @agust D-Day Concert experience, we flew to Bali from Jakarta for our extended vacation.
My previous travels to Bali were arranged, the first one was an invitation by the Tourism Ministry of Indonesia, and the second as part of my incentive. This time around, we did a DIY Bali Trip where we had more time to relax while enjoying different activities around Kuta, Bali.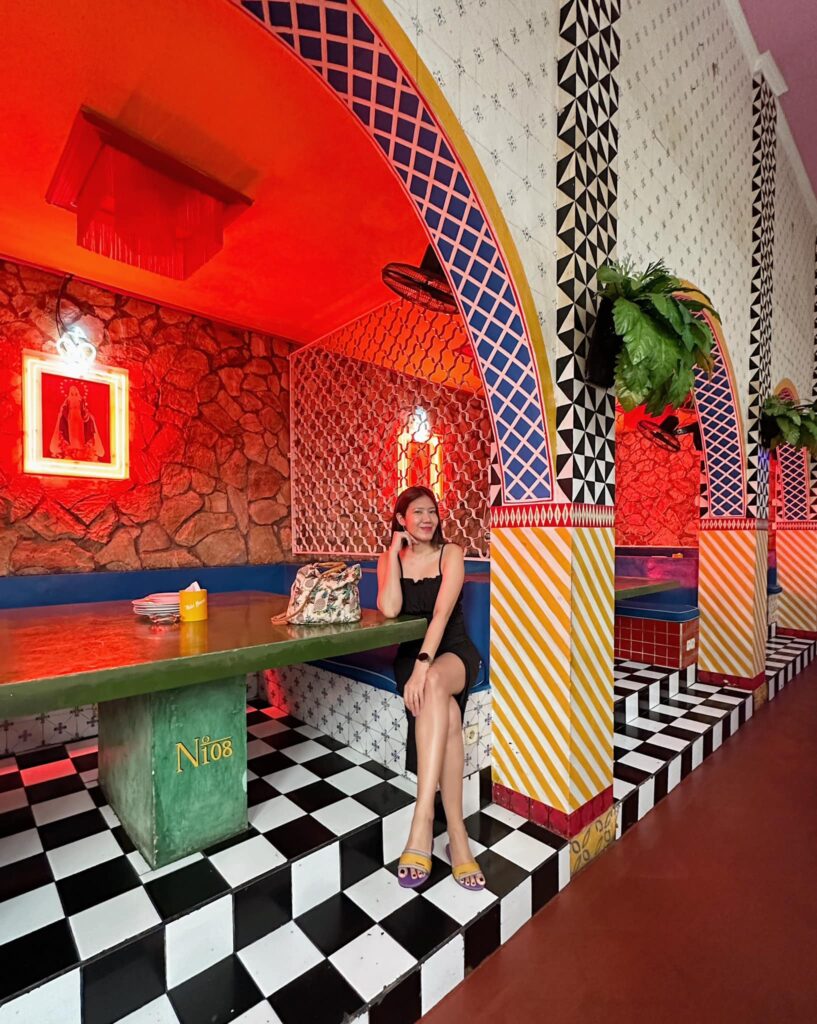 6 Days | 5 Nights Bali Itinerary
It was a very comfortable/relaxed trip, and we usually go out around lunchtime. We didn't want to pack our days with early call times, and we give our time to do other things during this trip.
Day 1: Flight from Jakarta, check-in the hotel, late lunch and dinner
Day 2: Motel Mexicola, Sea Circus and just around the hotel area
Day 3: Full-Day Tour (we booked our tour via the local travel agency)
Day 4: Chill Day at the hotel/pool area, Bali Beach Sunset
Day 5: Late Lunch at Warung Mura, Nyaman Gallery, and Beachwalk Shopping Center
Unique Things to Do in Bali
1.Visit 𝐓𝐞𝐧𝐠𝐚𝐧𝐚𝐧 𝐃𝐚𝐮𝐡 𝐓𝐮𝐤𝐚𝐝 – known as the oldest village in Bali. During our visit, we chanced upon women preparing food & offerings for the Full Moon Ceremony. Then we headed to our tour guide's home – a beautiful traditional Balinese house where guests can buy woven scarves made by his wife.
2. Tea-tasting at the 𝐇𝐨𝐧𝐞𝐲𝐛𝐞𝐞 𝐅𝐚𝐫𝐦 & 𝐋𝐮𝐰𝐚𝐤 𝐂𝐨𝐟𝐟𝐞𝐞. Kopi Luwak is known to be the most expensive coffee in the world. We had a fun time tasting different coffee, teas, and honey produced from the farm. 🐝 What makes this farm unique is it is a home to stingless bees. You can buy a special honey from the farm (they accept credit cards!). Interestingly, our guide is an ARMY (V-biased!) Fun encounter. 
3. Photo shoot around 𝐓𝐚𝐦𝐚𝐧 𝐔𝐣𝐮𝐧𝐠 𝐖𝐚𝐭𝐞𝐫 𝐏𝐚𝐥𝐚𝐜𝐞 which is a former king's palace with beautiful Balinese and European architecture. The place is lush with mini-gardens, pools, and fountains.
4. Visit Tirta Gangga which is a former royal palace where the river and its waters are considered sacred. ✨ You can feed koi fish (well-fed by the tourists 😁 )and take nice photos (but expect the place to be crowded)
5. Be creative with photos at the iconic tourist spot in Bali, the 𝐋𝐞𝐦𝐩𝐮𝐲𝐚𝐧𝐠 𝐋𝐮𝐡𝐮𝐫 𝐓𝐞𝐦𝐩𝐥𝐞.
Line could take 2 hours (our number 4️⃣6️⃣7️⃣) and you are only given a few seconds to give your best pose/shot. Prepare to go on a short "hike" as it is one of the highest temples in Bali) 🙏
6. Be amazed at the Pura Goa Lawah (Balinese "Bat Cave Temple") which is a Balinese Hindu temple or a pura located in Klungkung, Bali, Indonesia. Our driver had a good reason why he made this as our last stop – bats came flying out of the cave temple at night 🦇🌕 It was the Full Moon and the experience was really unique.
7. Just enjoy the Bali sunset. Walk barefoot and just enjoy the golden sunset. In Kuta Beach, you can hang-out at the sand bags and order drinks/food while you wait for the sun to go down. One of the best things in life is to just do nothing and enjoy the beauty of nature.
8. Eat at Warung Murah and enjoy Indonesian and Chinese food at an affordable price. Just like what we do in the Philippines, ordering at Warung Murah is as simple as pointing to the available dishes. They then give you a card that has the food amount which you settle after the meal.
My meal only cost me Rp 33,000 which is around Php 150. Typically, I pay around Php 600 to Php1,000 per meal during our trip to Bali.
9. Check out the art gallery and discover new artists at the 𝐍𝐲𝐚𝐦𝐚𝐧 𝐂𝐚𝐟𝐞 𝐚𝐧𝐝 𝐁𝐨𝐮𝐭𝐢𝐪𝐮𝐞 ☕️ I really enjoyed our visit and stroll around the gallery. You can also hang out at the coffee shop just right beside it. I will make a separate post/photo diary for this art gallery.
10. Have dessert at Sea Circus for the best Chocolate Ice Cream. After our lunch at Motel Mexicola, we decided to have dessert and coffee at the famous Sea Cirbus in Bali. They offer different ice cream flavors, but I went for the classic Chocolate which is really smooth and good. I also ordered Iced Americano (not the best, but still okay).
11. Enjoy Bali's Original Self-Serve Frozen Yogurt – Yogurt Republic. Discover the joy of creating your own yogurt masterpiece by selecting your preferred flavor (I personally chose the classic one) and adorning it with a delightful array of toppings including fresh fruits, nuts, chocolates, and an assortment of syrups. You pay based on the weight of your creation, so it's wise to plan your toppings wisely to ensure a perfect balance of flavors and portions.
I really enjoyed this trip with Ana and Paxie! I hope you find these tips helpful. Will try to update this blog with more info and travel trips from this trip.
You may also check out my Tiktok for information on the travel budget for this Bali Trip.
Until the next trip!