We Did a 2016 MMFF Movie Marathon and You Should, Too
Yes, we did. The characters – @ruthilicious, @rodelflordeliz and THE @rodmagaru
Maybe, this is something that you should add on your bucket list. I don't actually have a bucket list. I let the future surprise me. So here's a little surprise before the year ends. We watched 5 MMFF movies in one day!
It was my first time to do something like this – and I enjoyed it. Lucky that we are, the movies for 2016 Metro Manila Film Festival are not the usual movies and sequels we have seen in the previous years.
I came prepared with my #oishiowow snacks and Coke Sakto!
Rubbermaid Water Bottle is spill-proof! Yeah!
The characters: @ruthilicious, @rodelflordeliz, @rodmagaru
Ultimate Overload Pizza from @greenwichpizza !
Perfect for barkada and movie marathons!
We won Le Grand Cirque tickets!
We were so happy! We all won!
Just present 4 movie tickets to get a chance to draw a prize from Robinson's Movie World
We failed to plan the movies to put the heavy ones in between (Oro, Seklusyon and Kabisera). We watched 5 feel-good movies from this year's MMFF roster: Die Beautiful, Saving Sally, Ang Babae Sa Septic Tank 2, Sunday Beauty Queen, and Vince, Kath and James.
Here are my quick thoughts and reviews about the movies to help you in choosing which ones to see (first). I really want you guys to see all the movies.
Die Beautiful
My number 1 on my list. I am not surprised why Paolo Ballesteros won the Best Actor award at the Tokyo Film Festival. He is naturally beautiful, convincing in his role and compelling in his acting. The lines are natural and conversational. The flashback storytelling is easy for the audience to gasp and follow.
I felt love, worry, hatred and happiness in the film. I would want to watch this movie again. The bonus is Christian Bables who played Trisha's BFF. I would like to have a BFF like her.
Saving Sally is a visually entertaining film. I love the mood of the film that feeds one's artistic side. I felt like a kid sitting in a movie theater except that the story tackles crushes, curfew and over-protective guardians.

I love how the movie made me feel – it reminds me of the time when I did stupid "and" creative things to show someone that they are special to me.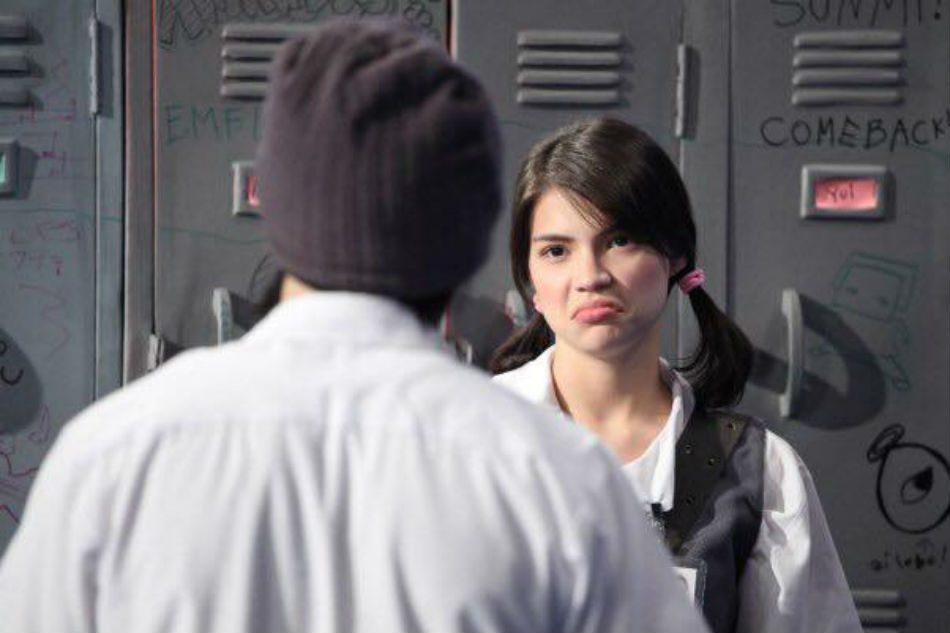 Saving Sally is a celebration of creativity, artistry and geekiness. 🙂
I was even more amazed when I found out that Saving Sally took 10 years to be produced. Anna Larucea was first casted for the film but I do think Rhian Ramos fits the character perfectly. Please Save Sally in theaters and watch the film.
Ang Babae Sa Septic Tank 2
What else can I say about the film? Ang Babae Sa Septic Tank 2 didn't disappoint for a feel-good movie. It is hilarious and even if somewhat predictable – you would still laugh at how lines are delivered. If you love "hugot" lines, you would like one particular scene in the movie. I did. 🙂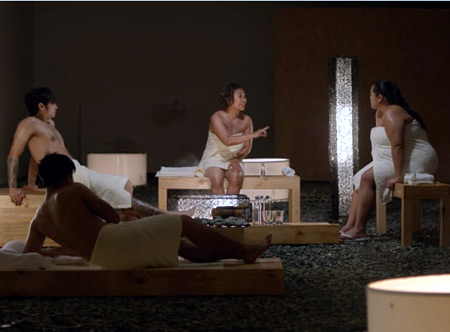 PS. I would love to experience that relaxing detox and spa experience at The Farm where the movie was shot.
Truth be told, I chose not to watch depressing documentaries on TV – moreso, in the big screen. But @mjdeleon says that Sunday Beauty Queen is his Best Picture – I got curious. We agreed to see the movie (supposedly) our last from that day's MMFF Movie Marathon. I know that @rodelflordeliz was having a blast watching (he calls) "situational shots" (I forgot the jargon he used) of Sunday Beauty Queen.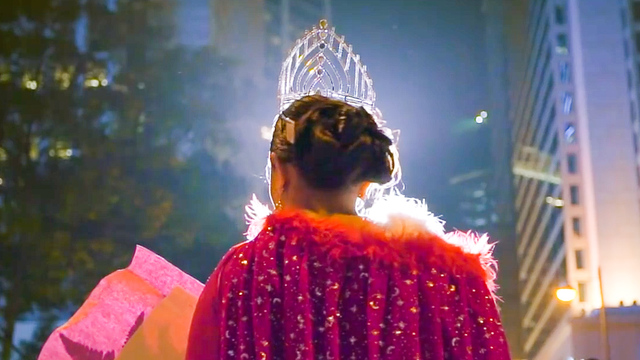 I never realized I would get that engaged in the film – probably because it was shot in Hong Kong and it is like watching a vlog as each of the characters' stories unfold.
Sunday Beauty Queen shows us how our OFWs find happiness in their own little ways to fight homesickness and difficulties working abroad. I salute them. It makes me realize how blessed I am to be living this life.
We didn't have plans of watching the movie but we felt that we needed to – because, Sunday Beauty Queen left a heavy feeling.
It is refreshing to see new love teams and teen stars play characters and fall in love in the big screen. The use of social media and gadgets in the film makes it more relatable – even for the not-so-millennial audience like us 😀 I love Julia Barretto in this film, and the new guy Joshua Garcia (whose acting reminds me of John Lloyd Cruz).
I like each character's story, the conflict and the feeling that the movie brought to the audience. I like how it brings me back to the joy of that stage when you are just getting to know someone you like #muchkilig It is romantic but not too corny. A good movie to end an MMFF Movie Marathon. Maybe I would watch it again.
I am planning to watch the heavier ones Oro, Seklusyon and Kabisera.
I heard bad reviews from Seklusyon but I am still curious and would still want to see it (I can't go to the movie alone). Oro is in my top to-see film because I have a friend and former co-worker who is part of the film (hello Lan!) + THE @rodmagaru says that Oro is such a great film.
I had an awesome time running around the malls and cinemas, taking quick snacks and coffee, and literally just having quick bathroom breaks (cr lang ang pahinga?).
Thank you Roddie and Rodelie for being a part of this little adventure.
You guys should do this too. Please help the local film industry and support the artists and the people behind these films. Each movie is worth your Php 270 (or Php 2,160 for all 8 films!).
Please do something good today, share this post. Your momma would be proud 😉
Which of the MMFF 2016 movies have you seen
and which are your favorites?
Follow me @ruthilicious on Instagram and Twitter.