Well, yes. You heard the news right. I have stopped using my camera (a lovely portable point and shoot Olympus camera). The reason I said goodbye, I found a new love I met in Beijing, China.
Lenovo Vibe Shot Review + Why I Stopped Shooting with a Digital Camera
I'll take you back to May 2015 when
I went to Beijing for the
Lenovo Tech World,
and there I met a
confidently beautiful, with a heart
smartphone (haha)- the
Lenovo Vibe Shot
. It hit my attraction right on the spot. It was a joy to receive a unit when I came back in Manila (
thank you to my Lenovo family!
).
For months, I just bring the Lenovo Vibe Shot anywhere and everywhere I go – taking snap shots of daily captures, memories and #bloggermails. You can follow and check all the sample photos I have taken with the hashtag #shootmewithvibexruth (inspired by Joe Scarborough's #shootmewith series).
Let's UNBOX! A little introduction about Lenovo Vibe Shot
My first impression is: simple and sleek. I love the simple design and color. It is easy on my hands and can fit perfectly in my pocket or bag. It weighs just 145 g and only 7.6 mm wide
While most of the brands are raving about having Corning Gorilla Glass, well, Lenovo Vibe Shot has
Corning® Gorilla® Glass 3 display and back
which makes it durable.
My kind of smartphone because I can be pretty abusive of my gadgets
.
I don't want them to own me by making me take care of them. I want my gadgets to take care of my needs.

These product shots were taken after 3 months of use! Spot the signs of our adventures!
Speaking of display, it has
vibrant 5″ display with Full HD (1920×1080) resolution
which makes me enjoy viewing pictures, watching videos and editing pictures in it
(oftentimes, I transfer photos to Lenovo Vibe Shot for editing so I can enjoy and see clearly the colors and edits).

A key to open the SIM slot.
The Lenovo Vibe Shot has 32GB of built-in storage which allows me to take pictures, videos and do a lot of stuff with it. Because I always bring it in my adventures, I have already saved a lot of memories with it (time for me to add storage which I can boost up to 128 GB!)
Lenovo Vibe Shot
has
16MP rear camera
that let's you shoot like a pro – even in low light. Its smart features include infrared
autofocus that's 2X faster than normal autofocus
, an advanced
6-piece lens for extra clarity,
optical image stabilization for steady shots, and a true
16:9 BSI sensor
. In layman's term: the camera has tricolor flash, photo luminosity adjusts automatically based on the ambient light conditions, and optical image stabilization reduces blur and keeps photos sharp. To put it simply, it is a hybrid of a point-and-shoot camera and smartphone.
The Lenovo Vibe Shot box contains the usual stuff – USB charger, connector, earphones, key for SIM slot and paperwork. It also comes with screen protector and back cover. But who needs a screen protector for both front and back covers are scratch-free. I love the upgrade and thick cable connector.
I am lucky to have used and tested different new phones from different brands (there's Huawei, Asus, Cherry Mobile) but I stayed loyal with Lenovo and my Lenovo Vibe Shot.
Why? See these sample pictures:
Travel Pictures ahead. When I went to Boracay a few weeks ago, I also brought my camera with me but I decided to just use my Lenovo Vibe Shot for the entire trip. The pictures below will show you different lighting conditions and scenarios when I used the Lenovo Vibe Shot. The images and objects are clear (even when taken from a far).
These pictures were taken in low incandescent light (I did minor edits with it using VSCO Cam) but we know that pictures taken in low lights can get pixelated and grainy. Not with Lenovo Vibe Shot.
with two of my favorite guys – taken with spotlight for Rodel 🙂
Food Porn Pictures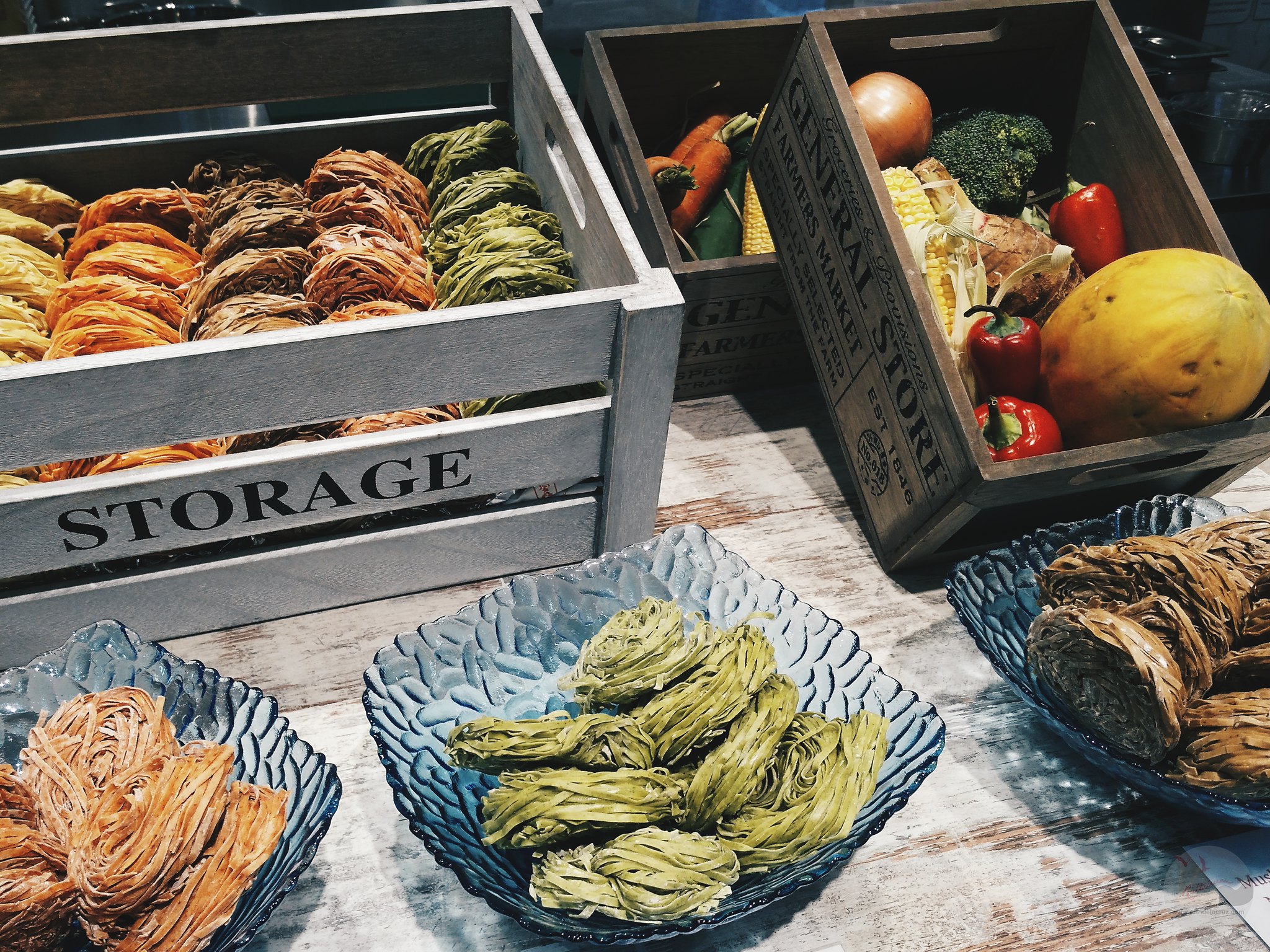 The Front View Camera has 8 Megapixel Camera and with just a quick touch of the button, I can easily make myself the subject of the photography. I can even record or video blog using my Lenovo Vibe Shot. A function that is not available to the much celebrated Asus Zenfone (sorry, I just have to say that).
We're still looking cool despite the sweat!
Here's a sample of the video blog I tried to record while crossing the Hanging Bridge 🙂
The video can capture clear sound (and my reaction) 🙂

The nth Hanging Bridge I've crossed. I finally decided to record the moment, but.. LOL #PioneerAdventure.Mores stories + travel insurance package for extreme sports: https://www.ruthdelacruz.com/2015/10/how-i-survived-pioneer-adventure.html
Posted by Ruth Dela Cruz on Sunday, October 25, 2015

The nth Hanging Bridge I've crossed. I finally decided to record the moment, but.. LOL #PioneerAdventure.Mores stories + travel insurance package for extreme sports: https://www.ruthdelacruz.com/2015/10/how-i-survived-pioneer-adventure.html
Posted by Ruth Dela Cruz on Sunday, October 25, 2015
Lenovo Vibe Shot Camera Features and Functions
I always say that the best camera is the one that you have at the moment. True enough,

Lenovo Vibe Shot

was

is with me (always) to help me document the best times of my life.

I brought to a stage play and I tried to use the

Stage

feature in the PRO setting. I was surprised at how clear and timely it captured the best moments of the play – despite the actors' movements.
I was the only one who was able to capture this shocking moment!!!
On a normal camera setting, the picture would show white and grainy picture because of the light condition.
Create Bokeh Effect with Blur Background Feature
The first time I brought my Lenovo Vibe Shot was during a dinner at the Sofitel Manila. I tested and played with the features because there was something about fine wine and good food that make you want to document the stories. I was quite impressed when Lenovo Vibe Shot gave me the beautiful shot below:
More sample shots of Lenovo Vibe Shot
The Lenovo Vibe Shot Performance and Battery Life
The Lenovo Vibe Shot runs with Android 5.1 Lollipop in 32 GB and can be expanded up to 128 GB. To tell you honestly, I have not boasted its memory yet (but I am still surviving) and the smartphone is performing well. Changing apps and scrolling through webpages are a breeze. I edit pictures and sometimes video using Lenovo Vibe Shot and I encounter no issues. I have been using it for 3 month (?) and it has never lagged or died on me.
.. and oh, before I forgot, the most amazing thing about the Lenovo Vibe Shot (and all other Lenovo gadgets I own!) is the Battery Life!
It has up to 3000mAh (Li-polymer), embedded battery. I love that it notifies me when it would shut down (in 30 seconds!) It gives me such panic to grab my USB and adpater. But I love it. Unlike the other smartphone that I was using, it just die on me in the middle of operation. It can last me for full 24 hours and days in standby mode (which is very rare because Lenovo Vibe Shot is my main phone).
The Verdict: Lenovo Vibe Shot
I felt that I found the perfect smartphone for my needs and lifestyle. I have previously reviewed and continuously reviewing different smartphones but nothing comes close to Lenovo Vibe Shot (especially with its price). The features and functions are comparable to that of high-end smartphones like iPhone and Samsung (but who has extra money to spend on these smartphones? I don't).
Lenovo Vibe Shot is a beautiful, sleek phone with equally beautiful features and functions.
Can I say, it is a confidentially beautiful smartphone with a heart? (yes, it has a heart because it does not just instantly die on you).
What I love about Lenovo Vibe Shot:
The sleek casing with Gorilla Glass cover for both front and back.
The loooong battery life.
The camera capabilities and quality of pictures
Stunning display.
I love that I can easily fit into my pocket or small bag.


What I don't like about Lenovo Vibe Shot:
It is a fingerprint magnet and I need to always wipe it off! Haha
and the key to open the SIM slot.
Lenovo Vibe Shot Specs:
Price: Php 16,999.00
5-inch Full HD IPS display, 441ppi
1.7GHz Qualcomm Snapdragon 615 64-bit octa-core CPU
3GB RAM
32GB internal storage
up to 128GB via microSD
16 megapixel camera w/ BSI Sensor, IR AF, OIS and Tricolor flash
8 megapixel front camera
Dual Nano SIM
4G LTE, 3G HSPA+
WiFi
Bluetooth 4.1 LE
GPS, A-GPS
Android 5.0 Lollipop
2,900mAh battery
142 x 70 x 7.3mm
145g
Never Stand Still.
#OOTD pictures taken by @rodelflordeliz of www.nognoginthecity.com
using Fuji Camera
Follow my #Lenovotography adventures @ruthilicious and where I #neverstandstill. See more pictures at #shootmewithvibexruth
Quick Update: Last week, my Lenovo Vibe Shot took a dive in the sink with water. I was able to immediately recover it. I checked the screen and it was still functioning. I know I should have turned it off but I needed my phone to connect and I was on my way out to cover an event. When the battery died, I just let it rest for a few hours. I was antsy to charge it and turned it on because I need to get the pictures I just took from the event. Surprisingly, it functioned okay. It is still working perfectly. What sorcery is this?! I don't know I just love Lenovo and its technology.


I received the Lenovo Vibe Shot as a member of Lenovo Insiders. Thank you to my #LenovoIn family!
Enter your email address:
If you are reading this post somewhere, it is originally written by Ruth and published in www.ruthdelacruz.com.